Windows 10: Herbst Update
5. September 2018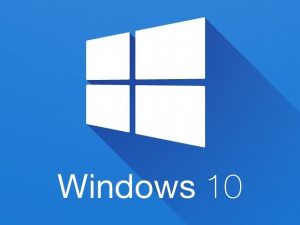 Mit dem kommenden Herbst Update für Windows 10 legt Microsoft eine Schippe drauf, und verbessert die Systemstabilität, merzt einige Bugs aus, und feilt an kleineren Details. Eine Vorabversion ist bereits Anfang September über den "Fast-Ring" verteilt worden: Windows 10 Insider Preview Build 17751 (RS5).
Microsoft feilt laut einem Blogpost momentan noch an den letzten Feinheiten dieser Version, somit rückt das Release für die endgültige Variante in greifbare Ferne. Laut Microsoft werden stehen folgende Änderungen und Verbesserungen auf der Liste der Änderungen:
The build watermark at the lower right-hand corner of the desktop is no longer present in this build. This does not mean this is the final build as we are not done yet. We're just now beginning the phase of checking in final code to prepare for the final release.

We fixed the issue where logging out of your user profile or shutting down your PC would cause the PC to bugcheck (GSOD).

We fixed a recent issue where color and wallpaper settings weren't correctly applied after a system upgrade when migration was done in offline mode.

We fixed an issue where, when installing a font for a single user (rather than installing as admin "for all users"), the install would fail with an unexpected error saying that the file was not a valid font file.

We fixed an issue where explorer.exe would crash if you were in Tablet Mode and opened Task View while in portrait orientation.

We fixed an issue where you might unexpectedly get an error saying no supported app is installed, after clicking certain activities in Timeline, even though a supported app was installed.

We fixed an issue resulting in the amount of time it took to launch Settings having noticeably increased recently.

We fixed an issue where if your PC transitioned from battery power to being plugged in while Windows Update Settings was open and downloading an update, you might unexpectedly see it switch to "You're up to date" immediately afterwards instead of continuing to show the downloading update.

We fixed an issue where the "Logged" drop down box was unexpectedly large in Event Viewer's filter dialog at high DPI.

We fixed an issue resulting in some people unexpectedly seeing an "Ask for permission" message from Microsoft family features for Windows Shell Experience.

We fixed an issue where in high contrast the icons for items in Windows Security's navigation pane wouldn't change color with the rest of the item when mouse hovering over the item, making them difficult to see.

We fixed an issue where when using the Chinese (Simplified) IME it would leak memory on focus switch, adding up over time.

We fixed a recent issue that could result in some flakey network connectivity (including networks stuck "identifying", and stale network flyout connectivity state). Note, there are a variety of factors that may impact your networking experience, so if you continue to experience flakiness after upgrading to this build, please log feedback.

Thanks everyone who tried out and shared feedback about the performance visualizations we added to the game bar with

Build 17692

. We're taking them offline for now to re-evaluate the best possible approach going forward and work on giving you a great gaming experience on your PC.
We've updated the messaging in Snipping Tool to more closely align with the commitment we made

here

. You'll also notice in the message that we're exploring renaming

our updated snipping experience

– bringing together the old and new. The app update with this change hasn't flighted yet to Fast, but if you have any feedback on the subject we're open to hearing it.
Florian Huttenloher